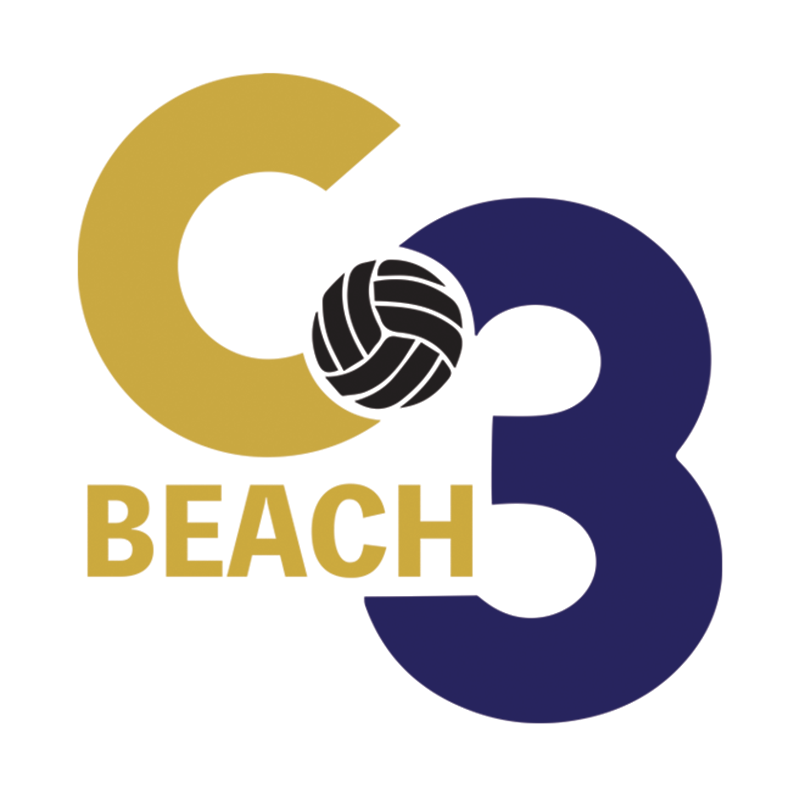 C3 BEACH NATIONAL TEAM
C3 Beach National Team offers elite beach training and individualized coaching. Our goals are to train at the highest level, perfect individual skills, learn beach volleyball strategies, sharpen the mental side of competing and learn how to compete as a team. We want to prepare our athletes to play at the next level.
Team Tryout Date: Early March 2020. Registration Link Coming Soon!
DIRECTORS and COACHES
Jason Lochhead
Coach
Jason Lochhead began playing professional beach volleyball for New Zealand on the FIVB World Tour in 2003. He represented New Zealand for 9 years. Over this time he learned the game from some of the top international coaches, such as Hugh McCutcheon (Olympic Gold and Silver Medalist), Jeff Conover (Olympic Silver Medalist), Craig Seuseu, and Mike Dudson. While competing on FIVB tour, Lochhead earned a ranking in the top 20 in the world for most of his career. His best finish, 3rd place on FIVB tour in 2008. Lochhead played in 13 AVP events with his best finish coming in at 5th place. Jason was three-time nominated as best defensive player and two-time nominated as most inspirational player on the FIVB tour.
Jason was the Olympic coach for the top Canadian Men's team Saxton/Schalk, earning 5 medals in 2014-16 and twenty top-ten finishes and finished 9th place at the Rio Olympics 2016. Simultaneously, Lochhead coached Women's Vanuatu National Team Pata/Matauatu from 65th in the world to 17th at the end of 2016. Pata won Most Inspirational Player and Matauatu was nominated Best Defensive Player. Currently, Jason coaches the top USA Olympic Men's team of Phil Dalhausser and Nick Lucena. They have succeeded winning 10 tournaments out of the 20 since early 2017-18. Jason married his wife, Jacqueline, in New Zealand in December 2018.
Peter Boulware Founder and Owner
Peter Boulware is the director of Community Leadership Academy and vice president of Legacy Toyota in Tallahassee. He graduated from Florida State University in 1997 with a bachelor's degree in Management Information Systems. As a junior, Boulware totaled 68 tackles, a school record 19 sacks, 20 tackles for losses, seven forced fumbles, and three fumble recoveries. He was a consensus first-team All-American, All-ACC, ACC Defensive Player of the Year, as well as National Defensive Player of the Year by Football News. His 19 sacks were the most in the nation. That same year, he was chosen by the Baltimore Ravens as the fourth overall pick in the NFL Draft. During his nine year career with the Ravens, he was selected to 4 Pro Bowls, was the 1997 Rookie of the Year, and played in and won Super Bowl XXXV.
While in Baltimore, he founded the Peter Boulware Charitable Foundation, a nonprofit organization that provides mentoring for underprivileged children in the inner city schools. He also sponsored 16 youth tackle teams through Baltimore City Parks & Recreation, was the spokesperson for the NFL "Punt, Pass & Kick" Program, annually hosted a group of children at "Camp Sunrise" which is a program through the American Cancer Society and hosted the JC Penny "Take a Player to School" Program. He is a former Board Member of the University of Maryland Medical Children's Hospital, a current member of the Florida State University Athletics Committee and was appointed by Governor Charlie Crist to the Florida State Board of Education. Peter is married to Kensy Boulware and has five children.
Kensy Boulware Founder and Owner
Kensy came to Tallahassee and Florida State University in 1997. She played volleyball for FSU and graduated in 2000 with a degree in Audiology & Speech Pathology. She is married to Peter Boulware and is currently raising their five children.
1998 ACC champion
1994 and 1995 California Division IV State Champion
COLLEGE COACHES
College Coaches, please email Jason Lochhead or Kensy Boulware for a list of current beach recruits or to discuss a particular athlete at [email protected].