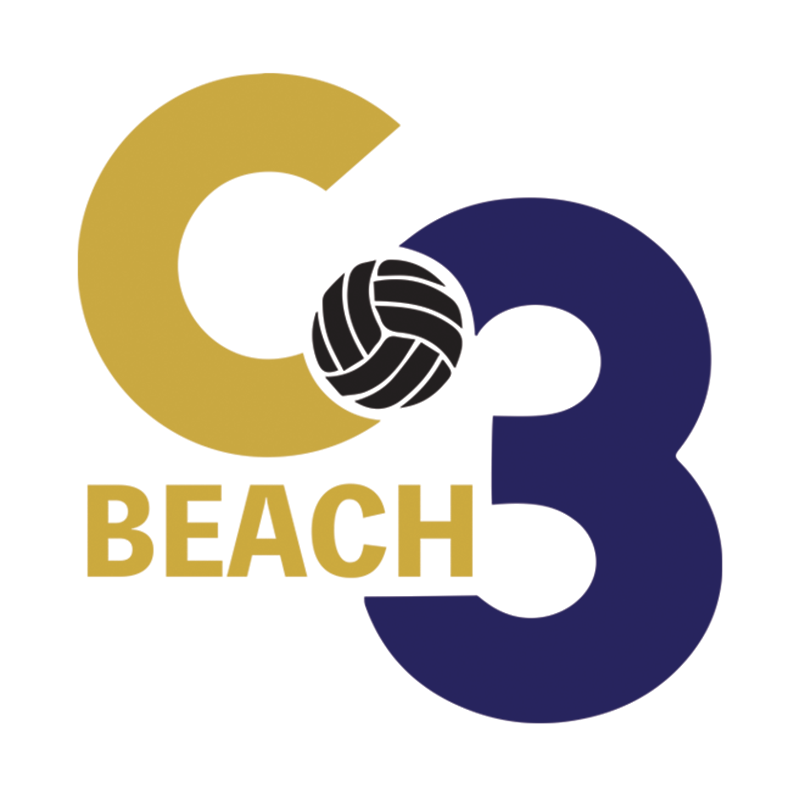 C3 BEACH EVENTS
This is an elite competition league that gathers athletes to compete together at the highest level to prepare them to play in college and beyond. C3 BEACH will select and gather athletes to COMPETE, COMPETE, COMPETE together once per month throughout the year.
OUR GOALS
COMPETE, COMPETE, COMPETE! "In order to perform and compete at the highest level, be a top Division I athlete and maximize your potential as a beach volleyball player, you have to train, surround yourself with and compete against other elite athletes."
– Jason Lochhead (Olympic Beach Volleyball Coach)
PREPARATION for Division I Collegiate Volleyball and Beyond.
HOW WILL WE ACCOMPLISH THIS?
HIGH LEVEL TOURNAMENT STYLE COMPETITION!
Expose athletes to college coaches through clinics in which they are given feedback and evaluations.
High Intensity Training.
C3 BEACH Competition Schedule:
February 10th in Tampa
April 7th @ FSU
June 1st or 2nd: TBD
May 11th @ FSU
June 29th or 30th @ FSU
SAMPLE SCHEDULE:
Cost: $150 for each Competition Date.
7:45-8:00: Check in
8:00-8:30: Guest speaker: Olympic Coach Jason Lochhead
8:30-10:30: Clinic
10:30-11:00: Break
11:00: Tournament pool play begins
3:00: Bracket Play Begins, NOT single elimination. Our goal is for the athletes to compete!
C3 BEACH TOURNAMENTS
C3 Beach AAU Qualifer: February 9th, 2019 Download the Flyer
OTHER HELPFUL INFORMATION:
C3 BEACH Events are open to any and all registrants (limited only by age, gender, grade level, or number of participants).
Please contact [email protected] for more information and to register for an event.